Details

Created: Sunday, 10 February 2019 19:33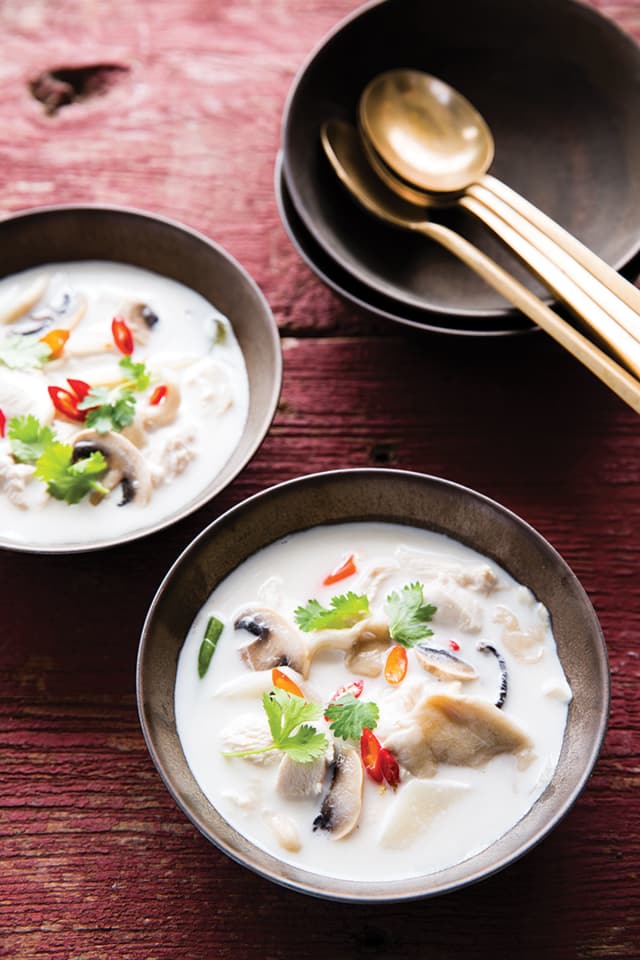 Around the World in 30 Soups: This month we're collaborating with chefs, cookbook authors, and our own Kitchn crew to share a globetrotting adventure in soups from countries and cuisines around the world. Today's stop: Thailand.
Tom kha kai is easy to make. If you can smash things, cut things, and boil water, you can pull off this classic on the first try. The hardest part? Getting your hands on the essential fresh seasonings. Galangal (the 'kha' in tom kha kai), kaffir lime leaves, and lemongrass have come to define tom kha kai. Some people will tell you that you can substitute ginger for the galangal, but that is not the case. In fact, the two ingredients are not even close to being interchangeable in the minds of Thai cooks.
But if you cannot find the fresh galangal and kaffir lime leaves, either locally or online, you can use tom kha paste, which comes in small glass jars. Any brand from Thailand will do. Just follow the directions on the label. Most of the time, making the broth involves dissolving the paste in the coconut milk.
—Leela Punyaratabandhu, author of Simple Thai Food: Classic Recipes from the Thai Home Kitchen
READ MORE »