Details

Created: Wednesday, 10 October 2018 19:33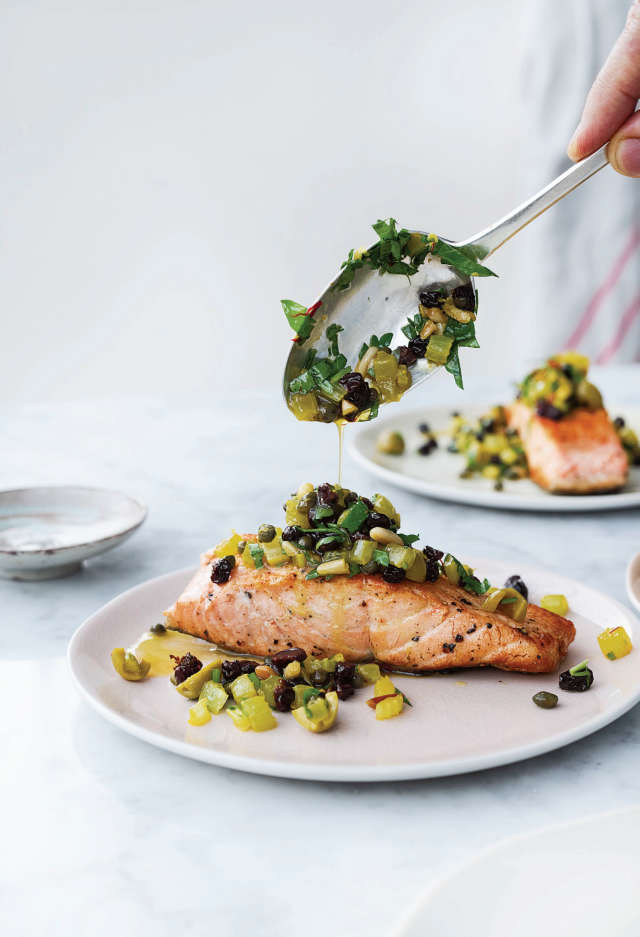 I've never been the type of person who chooses a bottle of wine or a chocolate bar based on the label alone. Until now, that is. If you've seen the movie Bridget Jones's Baby, this flavor-packed salmon will immediately ring a bell. And now, thanks to Ottolenghi's new cookbook, Simple, you can recreate it at home.
As Ottolenghi explains, "This is the dish Patrick Dempsey's character tells Renée Zellweger that he would have brought her on their imaginary second date," procured from Ottolenghi's London eatery, Ottolenghi. And while this salmon dish has never actually been on the menu, it's easy to imagine it there. Making it reminded me never to shy away from unlikely pairings, and reinforced what I already knew: that condiments are king, and salmon makes for a quick and easy meal.
READ MORE »